Triag'd
Made for LD 43.

The local hospital has been under a tremendous amount of financial stress and is only able to hire a limited amount of doctors to look after patients. Assign doctors to patients in order to improve their chances of survival. There aren't enough doctors to go around, so choose wisely. Sacrifices must be made.
Instructions
Click a doctor sticky note under the "Available Doctors" section and then click a patient card to assign the doctor to that patient. Multiple doctors can be assigned to a single patient.
To unassign doctors, click the doctor on the patient card. Doctor's can only be assigned/unassigned one at a time.
The more doctors a patient has, the higher chance that they will survive.
Patients that survive make donations to the hospital. Use these donations to upgrade the hospital and hire more doctors. These upgrades will boost the survivability of patients for future rounds.
Note

Linux and Mac builds are untested.
Download
Click download now to get access to the following files:
Comments
Log in with itch.io to leave a comment.
Nice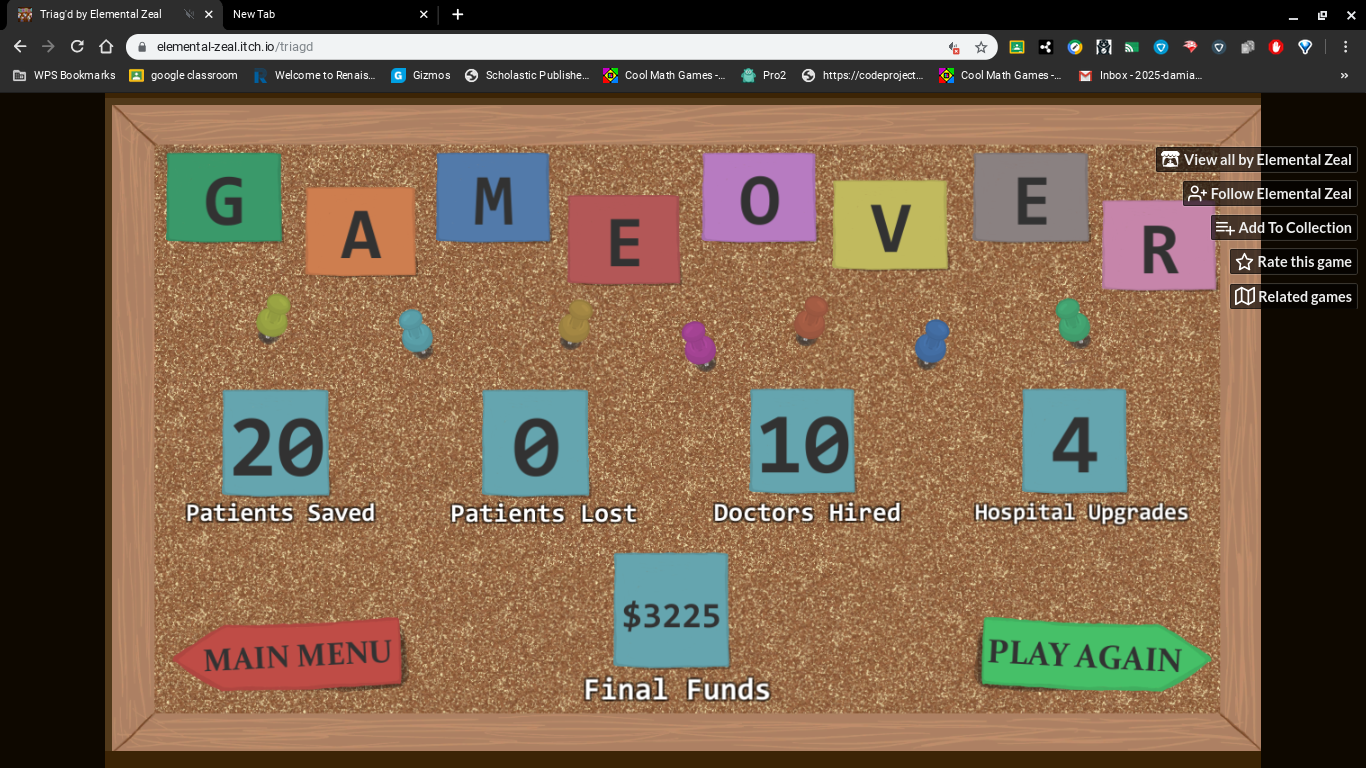 This was really fun I liked it